About Tourisme Saguenay–Lac-Saint-Jean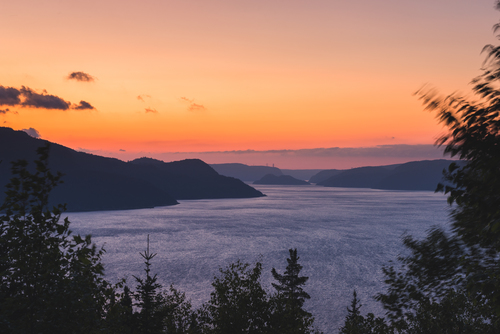 Tourisme Saguenay–Lac-Saint-Jean (TSLSJ) is the regional leader in tourism. The organizations main activities are aimed at promoting and developing the quality of the tourist experience.

Created in 1977, TSLSJ has 512 tourism business members and a team of 21 employees.

Located on the north shore of the Saint-Lawrence estuary, the territory of the Saguenay–Lac-Saint-Jean regional tourism association extends from north of Lac Saint-Jean to the mouth of the Saguenay Fjord. It is bordered on the North-East by the north shore of the Saint-Lawrence, on the North-West by northern Québec, on the South-West by the Mauricie region and on the South-East by the National capital region. Its vast territory of 107,000 km2 includes 49 municipalities and one indigenous community.

The association, which is part of a network of 22 regional tourism associations in Quebec, works with over 500 members spread across its territory. TSLSJ implements a mandate that has been entrusted to it by the Ministry of Tourism since 1977. In addition, TSLSJ manages the tax fund on accommodation according to rigorous principles established with the funds partners. Today, a budget over a million dollars that stems from the tourism community is used by TSLSJ towards various actions, aimed specifically at boosting tourism in the region.

Since 1997, TSLSJ has also received support from the Economic Development Agency of Canada in order to implement its International Marketing Program. This program, which was the first of its kind in Quebec, is an optimal instrument for promoting the destination to international markets. TSLSJ produces the Official tourist guide, thematic maps and a panoply of other promotional tools. It also coordinates a growing web strategy that allows the region to compete with major Canadian destinations in the realm of new media. Together, all these elements have helped TSLSJ build a reputation that is second to none.

Tourisme Saguenay–Lac-Saint-Jean is the only regional tourism organization that counts on the expertise of 21 specialized professionals to promote and develop their destination. All, are willing and able ambassadors of the Saguenay–Lac-Saint-Jean region and the work they do every day is reflected in the accomplishments of TSLSJ.